About Landscape Impressions Design & Garden Center
Learn more about our creative team and what we do
Are you looking for impeccable landscaping services for your private or public project? Landscape Impressions Inc. in Caledonia and Wayland, MI can bring your plans to life! We stand for expertise and creativity, and strive to protect the environment by only using eco-friendly materials.
We're a local, family-owned small business with two convenient locations – Caledonia, MI and Wayland, MI. Contact us today for more information.
Customized landscape designs to spruce up your yard
Need your landscape designed for aesthetic appeal and functionality? Customized solutions for landscaping require creativity and realistic planning during the implementation phase. We're guided by your individual interests and needs; existing vegetation, topography, house architecture, and the landscape's character. The result of this conceptualization is a harmonious combination of creativity and landscape design.
Unparalleled landscape services
Expert consultations
Creative ideas
Careful planning and implementation
Meticulous organization of the construction process
Individual selection of plants
High-quality designs
Reliable maintenance
Our team makes your dreams come to life
We at Landscape Impressions stand for expertise, creativity and many years of experience. We strive to protect the environment and use only eco-friendly materials.
Owner Chuck Veenstra and several employees make up the team at Landscape Impressions.
See for yourself and get to know us better!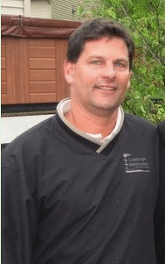 Chuck Veenstra
Clint Lutrell
Production Manager
Landscape Sales
Kris Myers
Office Manager
Retail Manager
Gun Lake Shop Manager
Randy Leonard
Proudly Serving Grand Rapids, Caledonia, Kentwood, Middleville and Surrounding Communities